The
Cookie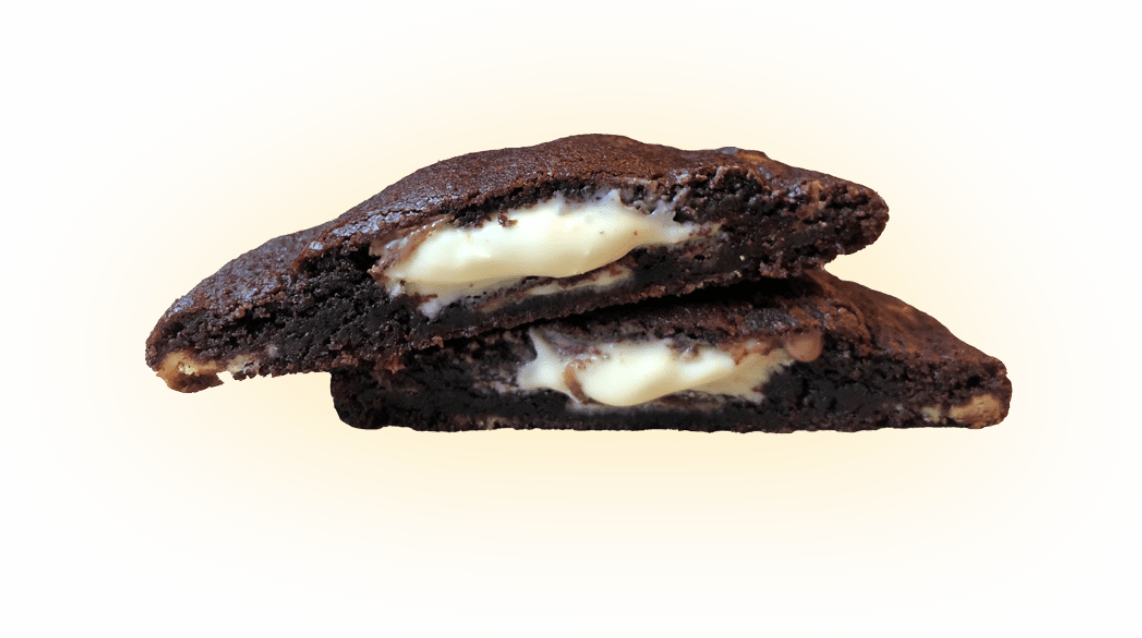 At Van Stapele Koekmakerij we sell only one type of cookie.
The famous Van Stapele cookie is made of a dark chocolate dough with a delicious white chocolate filling. The cookie is crisp around the edges, but soft and gooey on the inside. We are busy baking all day long, so chances are high that your cookies will still be warm when you order them!
On February 6th 2013 the Van Stapele cookie was born in the small kitchen of Vera van Stapele. She instantly fell in love and couldn't wait to share her discovery with the world. On December 1st of 2013, she opened the doors of her cosy cookie shop in a small alley in Amsterdam and never looked back.
Gallery